From August 29 to September 5, Prof. Qin Jianguang, Director of Institute of Aquaculture at Flinders University, Australia, visited Dalian Ocean University. Yao Jie, Secretary of the CPC Dalian Ocean University Committee, and Zhang Guochen, Vice President of DLOU, met with the guest respectively. Faculty staff from the International Exchange and Cooperation Office, Graduate School and School of Fisheries and Life Science of DLOU organized some academic exchange activities.
Yao Jie extended his warm welcome to Prof. Qin Jiaguang and expressed his thanks to Prof. Qin, who has offered a lot of care and support to the development of the university over the years as an outstanding alumnus. He hoped that Prof. Qin can continue to promote the international exchanges and cooperation between DLOU and Flinders University in personnel training, discipline construction, scientific research and other aspects, so as to boost the high-quality development of the university.
Prof. Qin Jianguang expressed his gratitude for the warm reception of the university. He said that he had fond feelings for his Alma Mater and felt very proud and pleased to see the growth of the university in the past decades. He would like to pay more efforts to the development of DLOU in the future.
Aater, Yao Jie conferred Prof. Qin Jianguang an honorary visiting professor of DLOU.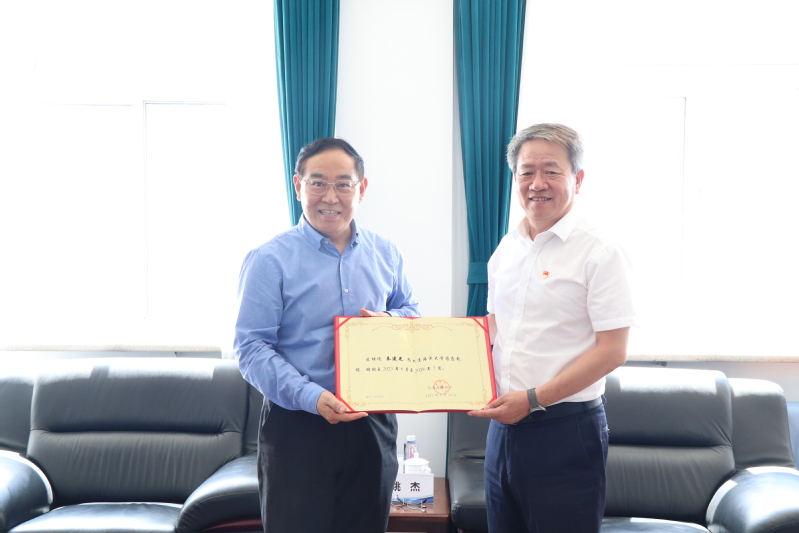 In the meeting, Zhang Guochen expressed his thanks to Prof. Qin Jianguang for carrying out the academic exchange activities. He commended the remarkable contributions made by Prof. Qin in aspects of students cultivation and international scientific research cooperation between the two universities. He hoped that Prof. Qin would further deepen cooperation and exchanges with DLOU.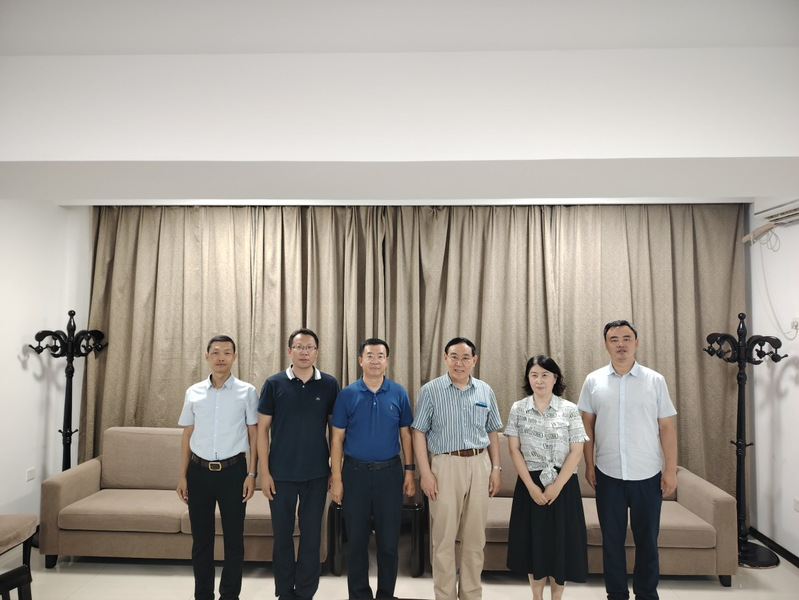 Among the four-day academic exchange activities, Prof. Qin Jianguang delivered academic lectures for the graduate students of the university in bilingual teaching methods in both Chinese and English. The lectures, which covered academic paper writing, aquaculture scientific research, aquatic animal behavior, etc., aroused wide interest and active discussion among the students.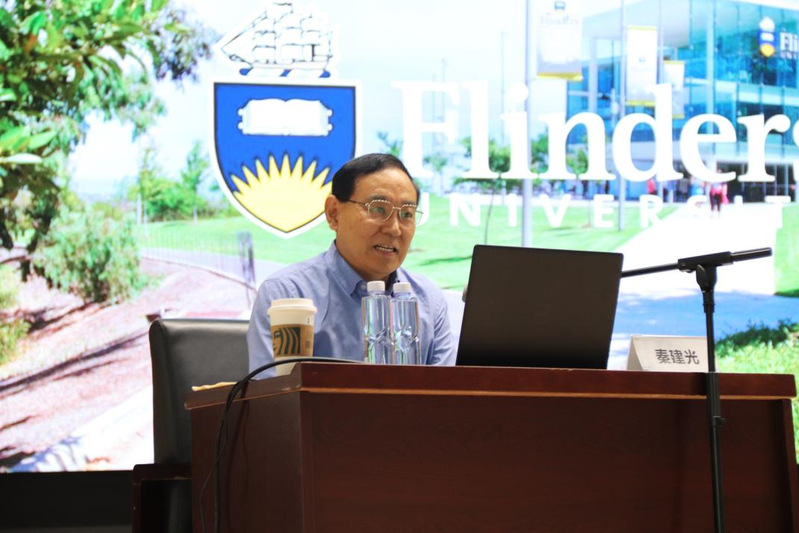 During the visit, Prof. Qin Jianguangalso was also invited to attend an academic seminar for the young faculty members of School of Fisheries and Life Sciences of DLOU.