On July 10, Dr. Tumi Tómasson, former Director of the GRÓ-FTP (the Fisheries Training Programme in Iceland under the auspices of UNESCO), and Stefán Úlfarsson, staff and expert of the GRÓ-FTP, visited DLOU. Yao Jie, Secretary of the CPC Dalian Ocean University Committee, met with the guests.
Yao Jie extended a warm welcome to Tumi Tómasson and Stefán Úlfarsson. He reviewed the long history of friendly cooperation between both sides, and fully acknowledged the fruitful results achieved in the training programme over the past 23 years. He pointed out that the GRÓ-FTP had trained many fisheries professionals for DLOU, which not only have improved the teaching and scientific research levels of these faculty members, but also have provided a guarantee for the university to cultivate international talents. Furthermore, he anticipated deeper and more extensive cooperation between both sides.
Tumi Tómasson and Stefán Úlfarsson expressed their gratitude for the warm reception and pointed out that DLOU has always been a highly valued partner institution of GRÓ-FTP. They also expressed their hope to know the capacity development of the former FTP fellows from DLOU and the cooperation needs of the university, so as to have more in-depth cooperation in the future.
At the meeting, Yao Jie presented Tumi Tómasson an appointment as a visiting professor of DLOU.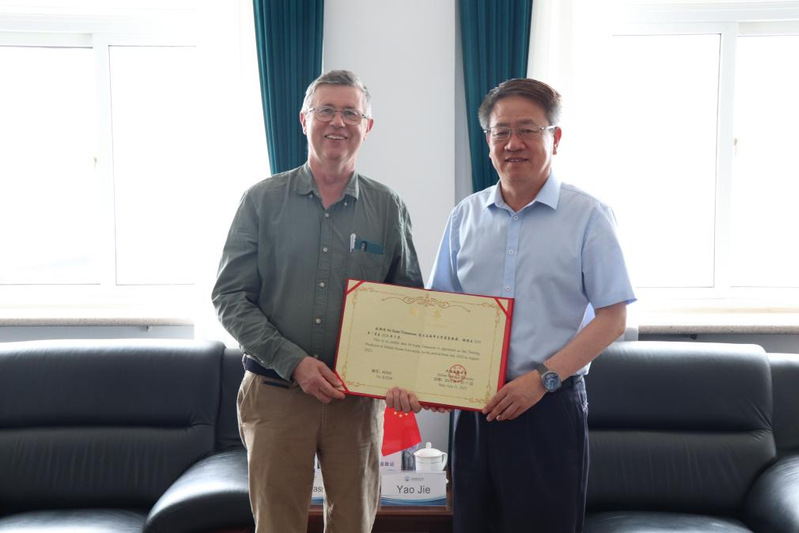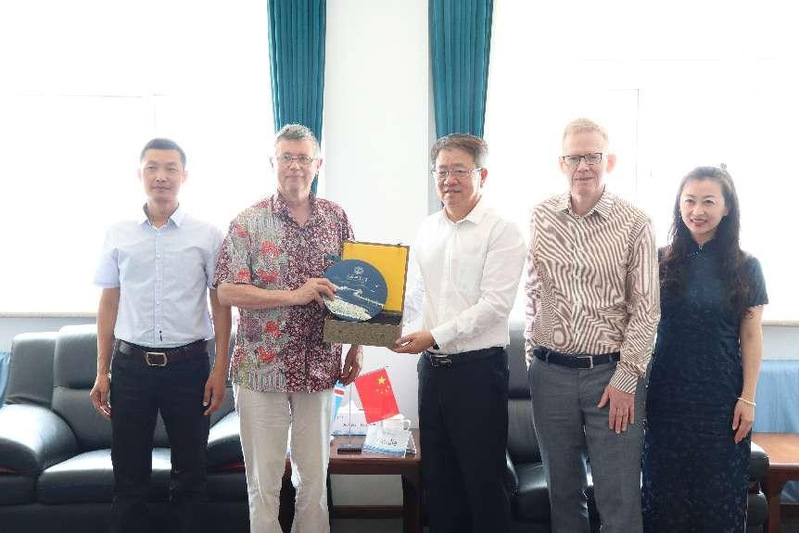 After the meeting, Yao Jie showed the guests around the R&D Center of Aquaculture Equipment and Equipment Engineering of the university and the Key Laboratory of the Ministry of Agriculture and Rural Affairs.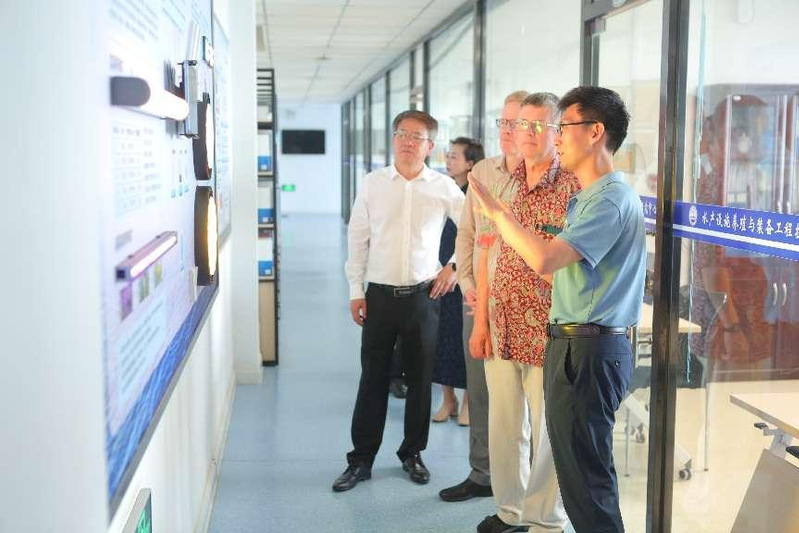 During the visit, Zhang Guochen, Vice President of DLOU also met with the guests and had a discussion about deepening cooperation between the two sides. A symposium was held then to invite the former FTP fellows of DLOU to share their latest developments in fisheries education and research with Tumi Tómasson and Stefán Úlfarsson. On July 10 and July 11, the delegation of GRÓ-FTP interviewed the potential candidates nominated by DLOU.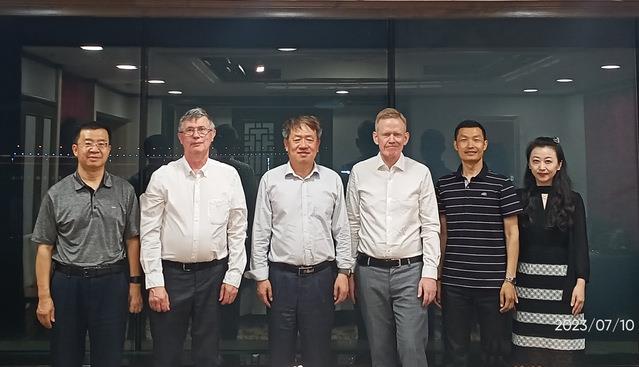 The core activity of the Fisheries Training Programme is an annual six-month training programme in Iceland which aims to strengthen the professional capacity of GRÓ-FTP Fellows to actively contribute to work done in their organizations and to recognize development potential in their home countries. Since 2000, DLOU has become a partner institution with GRÓ-FTP. So far, 27 faculty members have been selected and sent to participate in the training programme.